Community Events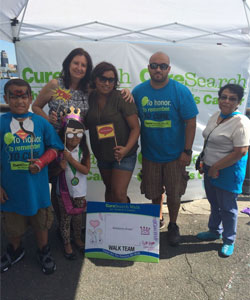 Cure Walk Research for Children's Cancer 2014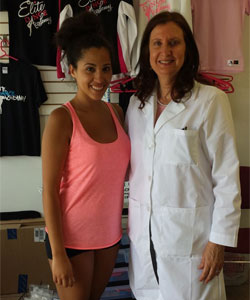 June 2014 - Dr. Weinstock and Elite Dance Academy owner Christine DeJesus at her dance studios foot screening event!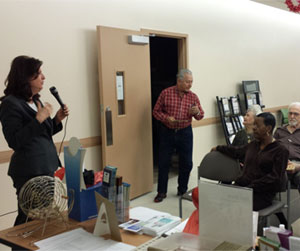 2014 - Dr. Weinstock Lectures on proper foot care of the feet and ankles at the Howard Beach Senior Center.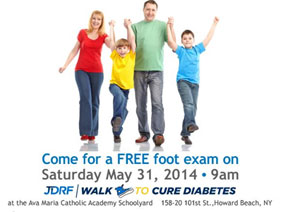 May 2014 - JDRF Walk in Howard Beach Dr. Weinstock gives FREE Foot Screenings to walkers.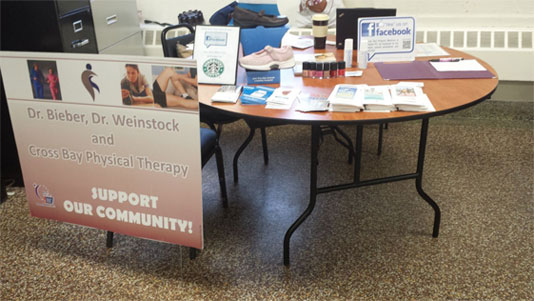 Spring 2014 - Dr. Weinstock Participates in the Catholic Charities Health Fair at the Ozone Park Senior Center.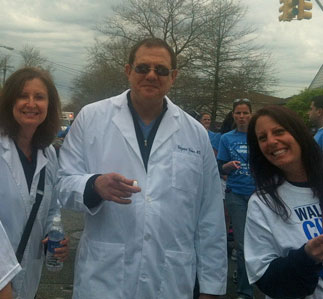 2013 Howard Beach Juvenile Diabetes Walk (JDRF) Dr. Weinstock provided free face painting for the children and walked to support JDRF.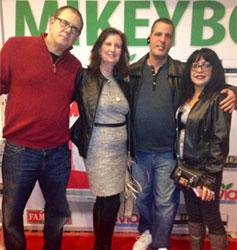 2013 Dr. Weinstock at the Mikey Boy the Movie Premier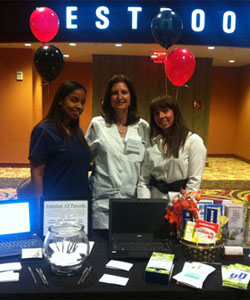 2013 Resorts World Casino Employee Health and Wellness Event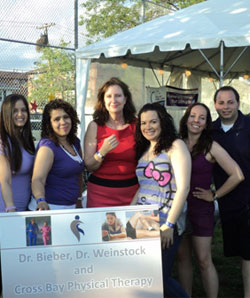 2013 Howard Beach Relay for Life Dr. Weinstock provided free Cotton Candy for the children during the day events, and her team raised money and walked to support Relay for Life.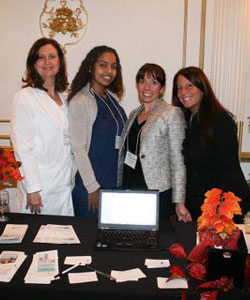 2013 Queensboro Council for Social Welfare Gala
NY Podiatrist Walks to Cure Pancreatic Cancer
Although Dr. Arthur Gudeon's wife Susan was with him in spirit only, this past Sunday, Sue's Crewsers, a team of 34 dedicated volunteers, were part of the over 7,000 who walked 3 miles on Jones Beach boardwalk.
Susan Gudeon bravely battling pancreatic cancer for 29 months. As part of Team Sue's Crewsers Dr. Weinstock helped to raise $4,000 for the Lustgarten Pancreatic Cancer Research Foundation in her memory.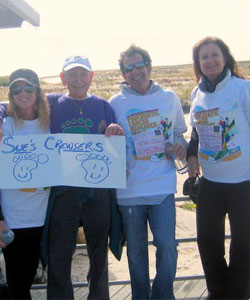 The Podiatric Team: Drs. Liz Kroboth, Wayne Axman, Arthur Gudeon & Debra Weinstock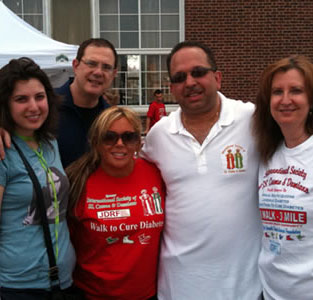 Juvenile Diabetes Walk June 2010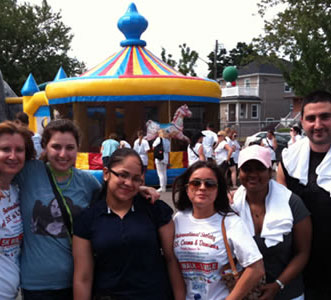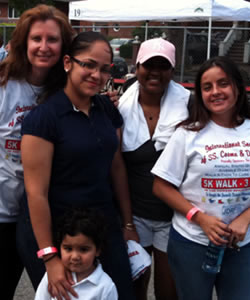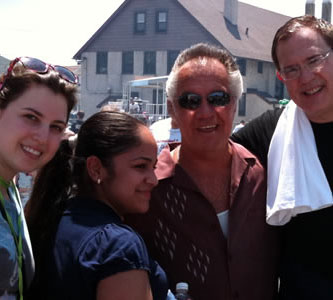 At the Colleges – Part 1
NYCPM Alumni Association Elects New Officers Before a standing room only gathering of Alumni of the New York College of Podiatric Medicine, members elected Dr. Arthur Gudeon ('60) to succeed Dr. Terry Spilken ('79) as president of the Alumni Association.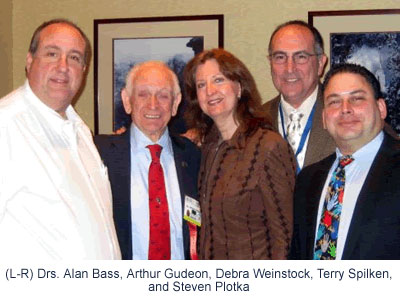 Also elected were:
(L-R) Drs. Alan Bass, Arthur Gudeon, Debra Weinstock, Terry Spilken, and Steven Plotka
Vice-President: Alan Bass, DPM
Treasurer: Steven Plotka, DPM
Secretary: Debra Weinstock, DPM, FACFAOM
Dr. Weinstock lectured to the St. Helens Disabled Seniors Group in November 2009.
Dr. Weinstock participated in the Howard Beach Juvenile Diabetes Walk in June 2009. Dr. Weinstock and her office team helped raise money for and participated in the Howard Beach Juvenile Diabetes Research Foundation walk-a-thon in June 2009.