Dr. Debra Weinstock
Podiatrist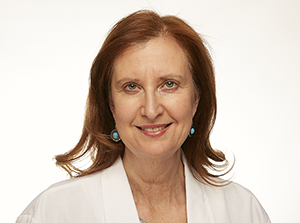 Dr. Weinstock is a podiatrist with more than 2 decades of experience in treating a variety of foot and ankle conditions and specializes in the treatment of sports related injuries, including the use of orthotic devices and other alternative methods of care. Dr. Weinstock graduated from The New York College of Podiatric Medicine and is certified by the American Board of Podiatric Medicine. She performed a surgical internship at the Affiliated Hospitals of the New York College of Podiatric Medicine including St Barnabos Hospital in the Bronx and Coney Island Hospital in Brooklyn. Dr. Weinstock proudly holds staff privileges at Long Island Jewish Forest Hills Hospital – Northwell Health.
Throughout her years in practice, Dr. Weinstock has developed a well-known reputation for her friendly, conservative approach to podiatric medicine by offering a multitude of treatment options as well as state of the art care and services. Dr. Weinstock is actively involved in local community activities including the Juvenile Diabetes Walk and Relay for Life and is committed to sharing her expertise and passion for podiatric medicine with all of her patients. For more than 20 years, she has been an active Board of Trustee Member of the New York College of Podiatric Medicine Alumni organization. In her pursuit to stay current with the latest technologies and services available, Dr. Weinstock remains an active member of the American Podiatric Medical Association as well as the American Academy of Podiatric Practice Management. She currently resides in close proximity to the Howard Beach practice with her husband Ben, a doctor of rehabilitation medicine, their 2 beautiful children and their 2 dogs. She enjoys biking, swimming, yoga and staying actively involved in educating the community on podiatric related conditions, prevention and awareness. Dr. Weinstock has a passion for treating patients of all ages and assuring they receive the best possible care, treatment options and desired outcomes.
EDUCATION
City University of New York - Queens College
Flushing, N.Y.
1976 -1980 B.A. Biology

Medical School
New York College of Podiatric Medicine
New York, N.Y.
Residency Program
Foot Clinics of New York and Affiliated Hospitals
New York, N.Y.
1984-1985 Surgical Resident - Podiatry
STATE LICENSURE
BOARD CERTIFICATION
American Board of Podiatric Medicine - 1993
Recertification - 2013
HOSPITAL AFFILIATIONS
Long Island Jewish Forest Hills Hospital – Northwell Health
Attending Podiatric Surgeon
PROFESSIONAL SOCIETIES
New York College of Podiatric Medicine - Alumni Organization - Board of Trustees
New York College of Podiatric Medicine - Alumni Organization - Ambassador
New York Podiatric Medical Association
American Podiatric Medical Association
American Academy of Podiatric Practice Management
WORK HISTORY
1991-2003
Private Practice
88-08 151 Avenue
Howard Beach, N.Y. 11414
2003 - Present
Private Practice
157-02 Cross Bay Boulevard. Suite 202
Howard Beach, N.Y. 11414